A colleague of mine tells me that she just started doing the "Master Cleanse," a method for detoxification made popular by Beyonce. It is also known as the Lemonade Diet because all you are allowed to take in is probably gallons of a mixture of lemon juice, maple syrup and cayenne pepper for 14 days.
It took a while before it dawned on me that she is doing the Master Cleanse right in the middle of December. Nobody, I mean NO BODY, should be deprived of indulging during the holidays. It's a rule in our household that no one can go on a diet. I don't eat beef and pork but this is the only time of the year I allow myself to have a slab of that scrumptious Black Angus. Seriously, how could you possibly resist all the treats you'll be receiving from friendly neighbors knocking on your door?
And if Santa left these under my tree...
Chili Lover's Chocolate Collection from Dean & Deluca
A box filled of Diablo Truffles with dark chocolate ganache in the center infused with red chile confit, cinnamon and chile jam,

Zydeco Truffles with perzipan filling blended with red chiles, tequila, and jalapeno pepper flakes a
nd "Down the Hatch" toffee, a chile-infused buttercrunch covered in Callebaut chocolate and topped with ground cocoa nibs and smo
ked vanilla sea salt.


Peppermint Bark Cookies from Williams-Sonoma

All-natural chocolate wafers coated with peppermint flavored white chocolate and sprinkledwith peppermint candy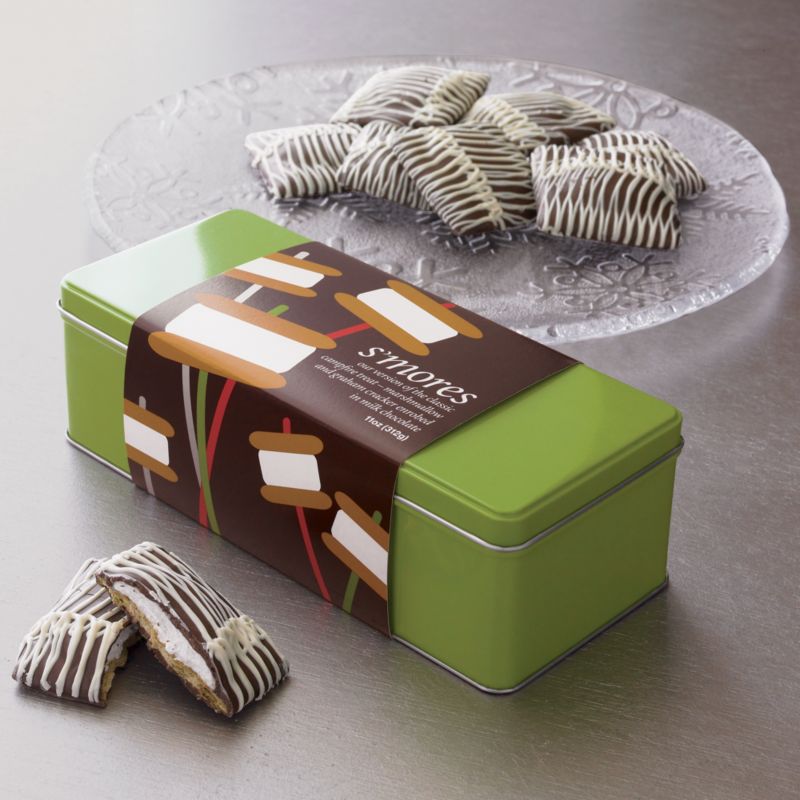 Smores from Crate & Barrel
Crisp graham crackers topped with fluffy home made marshmallow and smothered with milk chocolate and white chocolate drizzles. A classic treat needs no further explanations.
Holiday Mini Cocoa Tin Trio fro Godiva Chocolatier
Hot cocoa in three delicious flavors - milk chocolate, dark chocolate and caramel. Simply perfect for warming up cold nights with family and friends while sharing holiday stories.
Holiday Heartwarmers from Starbucks
And of course, the holidays will never be complete without Starbucks' holiday selection. Choose from Caramel Brulee Latte, Peppermint Mocha and Ginger Bread Latte, all of which brewed with Starbucks' Holiday Blend.
You can totally count me out! Sweet jesus, you're still thinking of going on a diet?

As for myself, I shall eat, drink and be merry, for tomorrow I can always go to the gym.